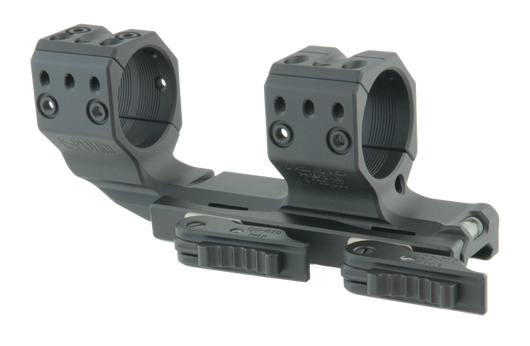 Spuhr QDP-4016 34mm
Regular price $495.00 Sale
Quick detachable cantilever mount featuring side clamp and dual levers on the left side of the mount, with tensioning screws on opposite side of the mount body.

Absolute co-witness most clip-on NV units on AR platforms.
Allows the scope to be mounted 40 mm/1.57" farther forward than with a non-cantilever mount.
34mm
0 MIL/MOA Height: 38 mm/1.5"
Length: 151 mm/5.94" (mount body only)
Weight: 270 g/9.5 oz
10-degree wedge included